Any TIPers still out there? What a year it's been! When I announced my bloggy hiatus last summer, it was with more than a heavy heart; it was with a queasy stomach, too. I was newly pregnant! Morning sickness, strange cravings and a passion for whole foods make strange bedfellows. In nine months I went through a kiwi phase, a green bean phase, a frozen-peas-and-pickles phase, and a cream-poured-over-whole-grain-cereal phase. I ate a lot of weird stuff but I stuck to whole foods and my pregnancy was healthy and wonderful. Here I was about a week before delivery.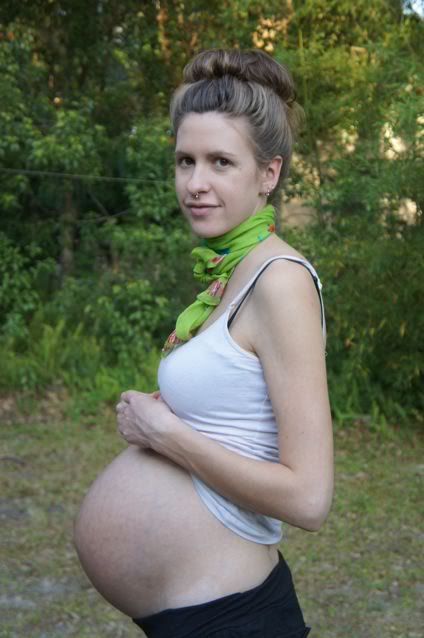 And here, looking large, fixing up a ten ingredient plate of vegetables, homemade hummus and whole wheat pita.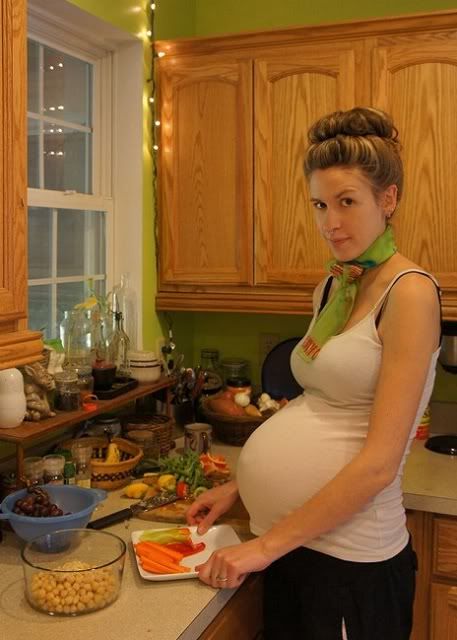 On March 25, 2011 I had my son, Darwin. Here he is at seven weeks old, the Honeycrisp of my eye.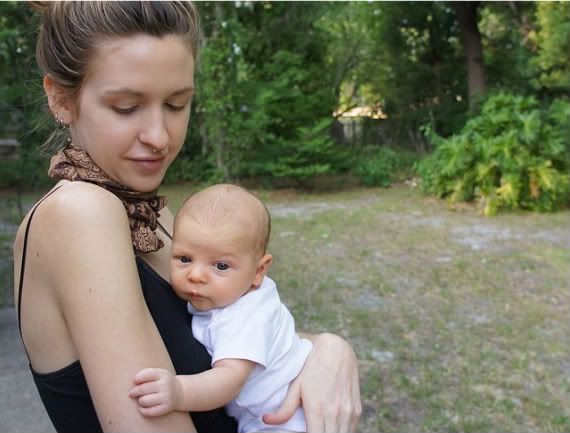 Since I'm exclusively breastfeeding my baby, eating whole foods is more important than ever. Nutrients and food flavors are transferred in breast milk, and I love that I'm setting up my son for a lifetime of healthy habits by giving him milk that both tastes and performs like the best foods on earth. That means I'm eating lots of unrefined fats like olive oil, coconut oil, butter and nuts; fresh vegetables like broccoli, sweet potatoes, spinach, celery, carrots, mushrooms and onions; luscious fruits like berries, apples, oranges, pears and pineapple; and whole grains like wheat, brown rice, oats and quinoa.
With this new little one, and the happiness of springtime, there couldn't be a better time to restart the TIP blog, to publicly celebrate the way of eating to which I owe so much. I hope you'll join me back for yummy recipes, shameless food porn and mutual inspiration. Happy eating, friends!